Omkarsoft is a WebRTC Application Development Company based in Bangalore. We at Omkarsoft are gratified to deliver solutions based on WebRTC technology. WebRTC provides a cluster of opportunities across different market segments. We are firm to help customer to open new integrity for businesses with the new technology. Our prime motto is to present web products to our customers, which employs the real time communication features in it.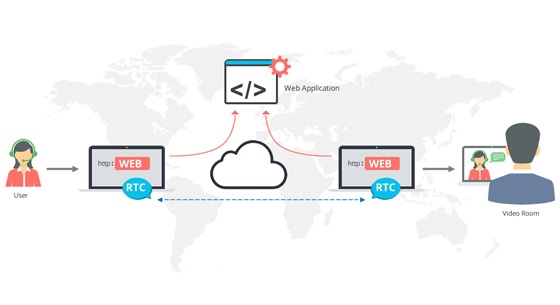 Our team of highly skilled WebRTC developer has great experience in developing a number of successful projects. We excel in building the most flexible and scalable WebRTC application development for our clients all over the globe. WebRTC development is one of the most imperative web solutions that helps position a company brand in web industry. In order to uplift the business status, we provide an immense range of leading and user friendly solutions that are significantly customized per the needs of each individual client.
Why Choose Us ?
We strongly believe that WebRTC is an excellent technology that boost the standard of communication and its protocols strengthens the websites by allowing business to increase successively. Our team of WebRTC developer are skilled at designing, developing and hosting an entire WebRTC application. We offer a solid command over several WebRTC features that can be used to provide verified solutions even at the toughest challenges.
Omkarsoft is one of the leading WebRTC Development Company in India. We offer a wide range of WebRTC services such as chatting applications, video streaming and media sharing. We are able to provide you the expert customized services and feasible solutions. For more information about available services, please feel free to contact us – we will do our best to meet your needs and requirements.