Testing Services – As a premier independent software services testing company, we offer a complete and comprehensive range of testing services from manual to automated application testing, which include error detection and error recovery solutions to fix the complex bugs in your web applications.
From SDLC, major key cornerstones of testing services are Quality Assurance (QA), Quality Control (QC), and project planning & estimations. In this, testing life cycle is a crucial part in web development environments which include Test Analysis, Test planning/Test Design, Test execution at prompt time product delivery to promote an application sources, patchwork, application verification and validation services.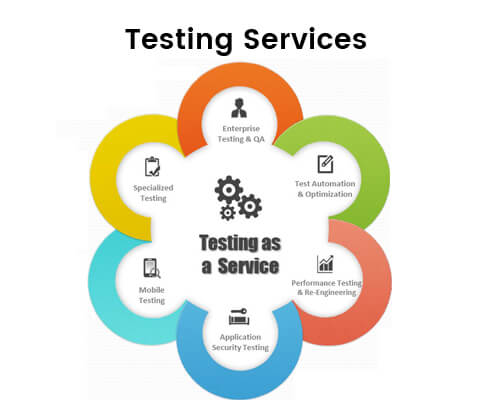 Our Services include:
Web applications testing
Test Advisory Services
Functional Testing
Test Automation
Performance Testing , White Box Testing
Cloud computing Test Offerings
Mobile applications Testing
Security Testing, product testing
Resource Compatibility Testing
Regression Testing
SEO, CRM and Social Media Site testing
Making differences in each stage of our development environments is a multidisciplinary task, for which we provide testing services of highest quality.
We offer deep expertise and proprietary frameworks to accelerate testing time in order to provide the best possible service to our clients. Our Smart testing tools and technologies cover all tiers of testing services such as core testing, specialized testing, and non-functional testing.
If you are find us to be appropriate for your business, feel free to call us and tell us about your expectations, and we will provide you with a way to help you stay ahead of your competition. You can send all your beneficial queries and quotes to our website.