Python is an open-source object-oriented, high-level programming language. Python offers a tremendous amount increases programmer productivity over other languages like C, C++, Java, C#. Integrated with dynamic typing, dynamic binding and high-level built in data structures, make it suitable for swift application development. Python supports packages and modules, which boost code reuse and program modularity. Python development provides an assistance to system administrators by doing various administration tasks automatically.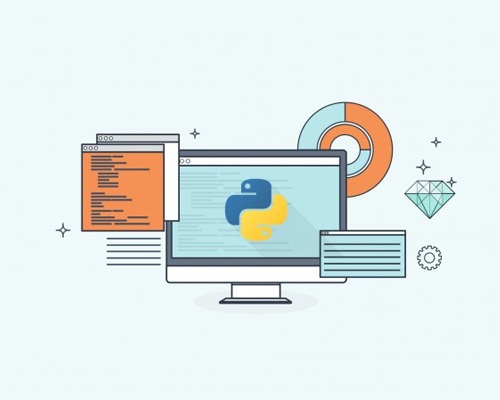 Omkarsoft is a professional Python web development company located in Bangalore. Our services include Python programming, designing and app development. Using our highly skilled and proficient programmers, we provide efficient and highly functional python application development solutions. Development in Python are highly cost-effective since it is a free dynamic open source platform.
Our Area OF Expertise Cover
Python Web programming
Python Web Application Development
Plone and Zope Development
Django Development
Pyramid Framework development
We at Omkarsoft, challenge ourselves by breaking our own records and setting the new target in python web development. Our services are focused on providing our customer quick, secure, flexible performance and scalable development. We are committed to provide world class software service to small and established enterprises.
Our goal is to make better cost effective internet applications by using awesome Open-Source Technologies. With our custom tools, we can always assure best software to our customer. For more information about available services, please feel free to contact us – we will do our best to meet your needs and requirements.