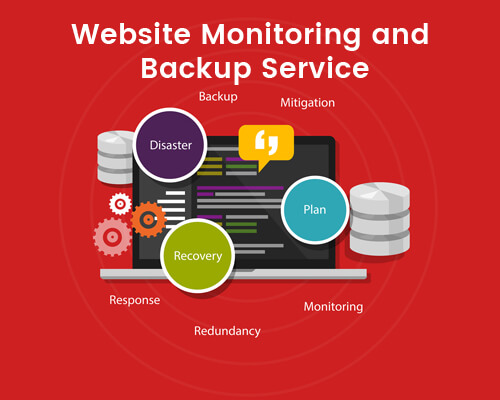 Your Website or Web-Application is always connected to the internet, which provides opportunity for the bad people to hack or bring down your site.
Every website needs regular maintenance like patching and backup. CMS platforms like Joomla and Wordpress release security updates on a regular base, and it is of vital importance for you to update your website, or else it might become vulnerable.
At OmkarSoft.com we have a dedicated team of engineers who look after websites, and their only job is to maintain your site, monitor it regularly and keep it safe and running.
Our Maintenance and Monitoring services include:
Low-cost hosting services. We acquire hosting services from the top US hosting companies, and add our level of service and maintenance to it. This ensures safety of your website.
We use www.TotalWebSecurity.com (TWS) to monitor safety of your site. TWS provides the following benefits:

Constant monitoring of your site for malware, and malware prevention.
Uptime Monitoring of your website.
Providing a dashboard view of your site.
Providing an iPhone/Android monitoring app, enabling you to check the status of your site from your mobile device.

We take regular backup and store it on servers which are not connected to the internet.
We apply updates or security patches whenever they are available.
We also do unlimited amount of text changes to your site, so that you don't have to spend $50 to just change some text on the home page.
We provide suggestions on how to improve the SEO of your site and how to improve its loading speed.
We provide all these services for a reasonable monthly cost. If you give us a chance, we will not let you down.
In this age of the internet, if your site crashes or it gets hacked, it could mean losing your business to your competitors. Don't let this happen - at a low monthly cost, we will give you a total piece of mind.