We provide all kinds of services that include Node JS development services, Angular JS development services, React JS development services to our clients. During the several years of our existence, we have gained significant experience in providing specific and flexible custom solutions that can fit the customer needs.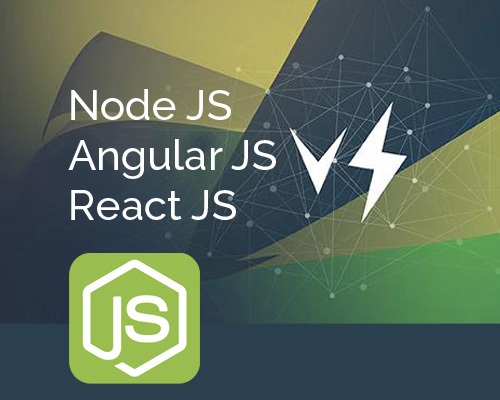 We provide services include:
Node JS
Node Js is an open-source, cross-platform built on Chrome's V8 JavaScript runtime engine JavaScript primarily was used for client-side scripting, whereas a Node Js enables server-side scripting in JavaScript. Node Js has proved to be an extensive landmark in IT market and the developers have got a speedy move towards huge performance gains.
Angular JS
AngularJS is an open source web application structural framework for dynamic web apps. It was originally developed by Adam Abrons and Misko Hevery in 2009 . An AngularJS application framework which revolves around HTML, CSS (Cascading Style Sheet) and JS (Java Script).
React JS
React is an open-source JavaScript library for building user interfaces. React processes only user interface in applications. React allows developers to create fast, simple and scalable web applications that use data which can change over time, without reloading the page.
Omkarsoft provide customer to enjoy the benefits of the Node JS web services, Angular JS web services, React JS web services at affordable prices. The Java development services are essential web solutions that help position a company name in web industry. In order to uplift your business status, we provide an extensive range of leading, customer-friendly solutions customized per the needs of the client.
Why to choose us?
Our Java development services include Node js development services, Angular js development services, React js development services
With many satisfied customers, who have used, rated, judged the company an outstanding provider.
More than 8 years of experience that ensures flawless Java development services at pocket-friendly prices. We guarantee BEST customer service.